Friends of Kootenay Blog
Access stories and photos about the natural and human history of Kootenay National Park and Columbia Valley Includes highlights about the Friends of Kootenay National Park activities and programs.
New 508-million-year-old Bristle Worm Species Discovered in Kootenay National Park
Posted: August 6, 2018
Printer-friendly version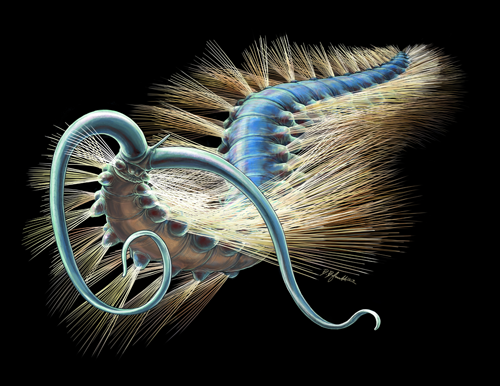 Kootenayscolex barbarensis
Researchers at the Royal Ontario Museum and the University of Toronto have described an exceptionally well-preserved new fossil species of bristle worm called Kootenayscolex barbarensis. Discovered from the 508-million-year-old Marble Canyon fossil site in the Burgess Shale in Kootenay National Park, British Columbia, the new species helps rewrite our understanding of the origin of the head in annelids, a highly diverse group of animals which includes today's leeches and earthworms.
More Information at:
www.rom.on.ca/en/about-us/newsroom/press-releases/kicking-an-old-can-of-worms-the-origin-of-the-head-in-annelids